Whatever you do online is public, recorded and accountable. Just take a look at the recent Cambridge-Analytica debacle. For the time being, almost all of us seem to be connected on social media, particularly on Facebook, Twitter and Instagram. So until that changes, if you or your local congregation holds a space on these platforms, it's important that the goal of the online page is firstly to create a safe online community. From there, your congregation can effectively use these platforms as a positive evangelistic tool. Here are some tips to get you started!
Closed group or public page?
First things first, if your congregation doesn't have a Facebook or twitter page you'll first have to decide whether you want the page to be a closed group or public page.
The benefits of a public page is that the wider community can see and engage with the work your congregation is doing in the community. This includes sharing when different services or events are on, as well as conversing on faith topics.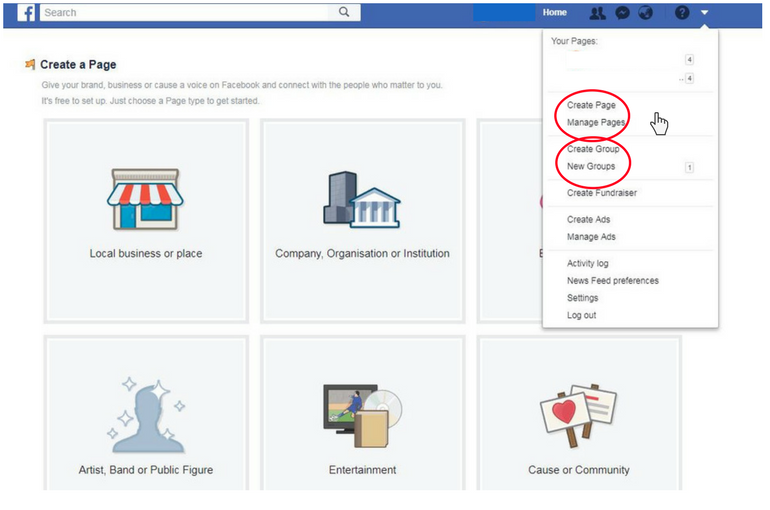 A closed group pages are effective for having more sensitive group conversations or organising upcoming events with only a few congregation members or anyone who is invited to join the closed group. Learn more about closed groups.
If you want to utilize, for example Facebook as an evangelistic tool then we recommend a public page.
Make it clear that this is a safe space
What kind of community are you building? Welcoming? Positive? Diverse? Whether you've decided to use a closed group or public page it is important to set the tone of the page in the 'about' section. This also means making it clear that discriminatory or harmful comments will not be tolerated and the site is moderated. Take a look at Insights 'About' section on Facebook.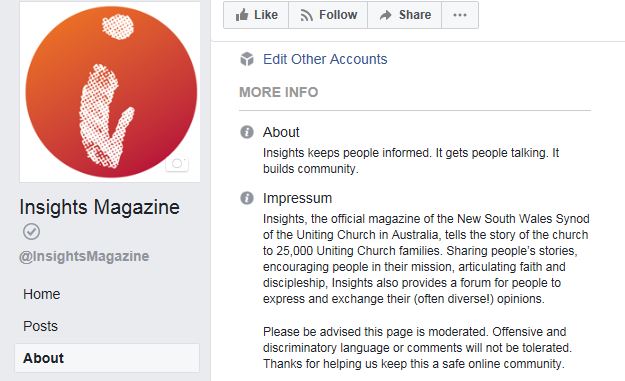 For moderating purposes it may be helpful to add two or more admins to the page (no more than five admins).
Beware of the Trolls
The internet is a weird and wonderful place. However there are some people online who are intent on spreading inflammatory content and continually targeting individuals or pages with harmful comments. This doesn't mean excluding people with opposing views, different viewpoints are extremely important in a discussion, however there is a difference between personal insults and positioning thoughtful arguments. Once you have identified a troll, Pages have the option to ban people from the page. This stops trolls from commenting or harassing the rest of the community. How to ban trolls on Facebook or Twitter.

Remember who the page is representing
Remember the page is representing your local church on a public platform. Personal opinions or thoughts under the church logo and in general can be misconstrued and potentially have an adverse effect on the mission on the church. Read the helpful Synod social media guidelines here.
Read before you share third-party articles, photos or memes
It is near impossible to know the full article contents from the title alone. Before sharing, it's always a good idea to read the whole story or think about how the photo or meme might be perceived by people not in your inner circle. This is to ensure that the congregation's page doesn't unknowingly share content that is considered 'fake news' or that contradicts the values and mission of the congregation.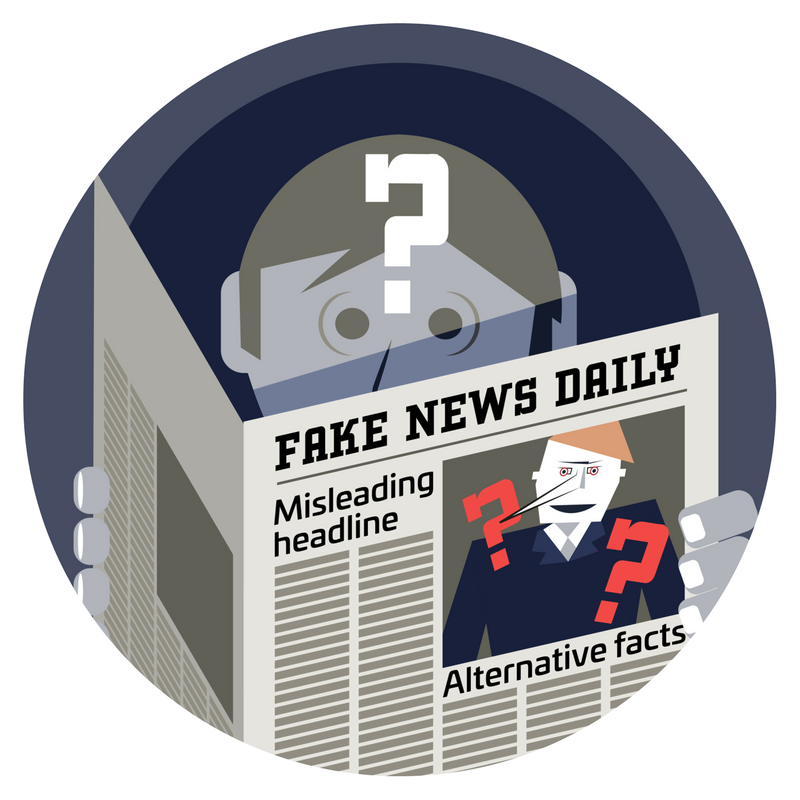 Encourage thoughtful conversation and faith discernment
As Christians just as we interact face-to-face or over the phone should not differ online. We should always endeavour to respond with grace and compassion. If you feel outrage taking over, step away from keyboard. Collect your thoughts and think before typing. Most importantly use this as an opportunity to have thoughtful conversations, which are essential in faith discernment. Check out our bonus 12 tips for sharing your faith online.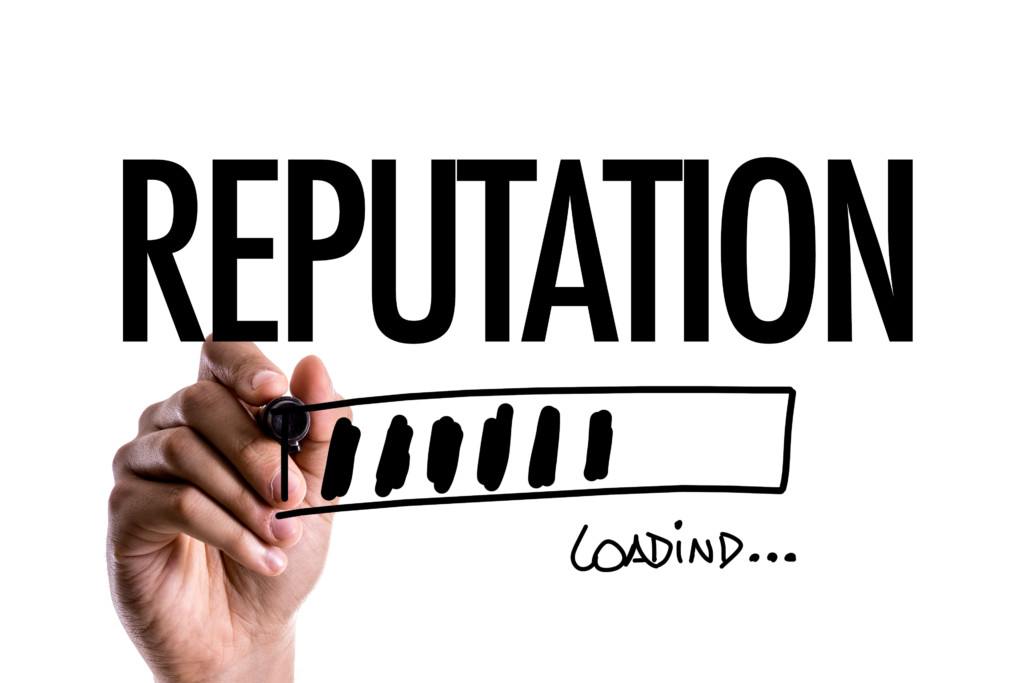 What would you add to this list? Let us know in the comments.
Melissa Stewart