Have you ever thought of watching a film during Lent?
As we move into Lent many people observe it in different ways. But if you want a different transformative and transcendent experience to help you contemplate the story of Easter and its significance, Insights have put together some films we felt thematically express the journey toward the cross in ways you may not have thought possible.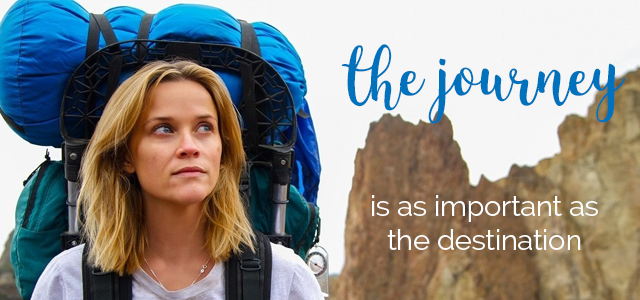 As we journey through Lent and arrive at the revelatory story of Easter, few films characterise the redemptive journey than The Way (2010) and Wild (2014). Emilio Estevez's 2010 film The Way tells about Tom (Martin Sheen), who walks the ancient Camino de Santiago de Compostela in Spain with his son's ashes. Tom meets three other pilgrims along the way. At the end, you have to ask yourself if the others were really "real" or aspects of Tom's fragmented inner world that he came to know so as to be made whole again. The old adage about the journey vs the destination is apt with this film and its revelatory nature the beating heart of the film.
In Wild, based on a true story, Reese Witherspoon plays Cheryl, a woman whose life is in tatters. To regain the values her mother (Laura Dern) taught her, she walks the Pacific Crest Trail. Though not so overtly spiritual as The Way, Cheryl is nonetheless on a journey to become a better human being, to reclaim herself, her agency and some semblance of a life worth living. It is a journey of purification so that she can begin anew. For Cheryl, this is an inner journey of the heart.

Lent is not only about the individual, but a call to unite the body of Christ and to live a Jesus-shaped life together as congregations and communities of faith. There is really no better film to illustrate this than Lasse Hallström's excursion into magical realism and the nature of true community with Chocolat (2000). An otherworldly woman (Juliette Binoche) and her daughter open a chocolate shop in a small French village at the beginning of Lent, which flies in the face of a community-wide fast. This challenges the citizens and their hypocrisy and acceptance, especially the mayor (Alfred Molina). It is fitting that the Easter sermon reveals all and sets the community on the right path to care and compassion. Another Hallström film, The Hundred Foot-Journey (2014), has similar themes and globalises them by serving up cultural understanding and respect for others on the menu.
For a more gruelling, but no less rewarding film about unity and community, Of Gods and Men (2011) is a brilliant foreign film and true story about monks in North Africa who risk everything in pursuit of their mission. Gods is one of the most inspiring films about faith, sacrifice, and community that has been committed to film. A quiet, austere, but transcendent film, it paints a picture of what it means to be Christ's ambassadors in hostile world. It's a film about joy in suffering, and the beauty of picking up one's cross in pursuit of Christ.

For many religions and individuals almsgiving, prayer and fasting assists in the Lenten rituals in the lead up to Easter. Into Great Silence is German filmmaker Philip Gröning's yearlong sojourn with the monks of the Grande Chartreuse monastery in the French Alps. The film challenges us to live the qualities of Lent – contemplation, prayer, fasting and slience – all year round. The film, like Lent, is quiet, contemplative, beautiful in its simplicity and a truly worshipful experience.
Ash Wednesday marks the first day of Lent and Terrence Malick's The New World (2005) centres on the story of Pocahontas (Q'Orianka Kilcher), whose journey in the film is decidedly Lenten. At one point she has her own "ashes to ashes" moment when she covers her face in ash and dirt as she grieves the supposed death of John Smith. She undergoes profound suffering in the film but is resilient, learning from the trials set before her and growing "towards the light".

So often, we speak of reconciliation but seldom do we hear about repentance and making restitution. These themes are front and centre in Roger Michell's 2002 drama Changing Lanes. A spoiled young man and a father struggling to hold his chaotic life together collide in New York City on Good Friday. Reconciliation between strangers is hard won, but the film's real strength is in its expression of repentance and restitution?

Trusting and joyful are two words that may seem strange to apply in the film Still Alice (2014) about a woman diagnosed with early onset Alzheimer's disease. Her own words, "I am not suffering; I am struggling" better describe her journey into an abyss of inner loss. But still, she does trust and has moments of joy in the darkness that becomes harder for her family to accept and live than her own reality. The film asks an important question: How do we seek peace and joy in our lives in the midst of suffering and sadness. This is profound in the lead up to the passion.
Have you got a film you watch during Lent and Easter? Comment below with some suggestions.
Adrian Drayton