To celebrate the Uniting Church in Australia's 40th anniversary, Parramatta Mission's Keith Hamilton shares why he's glad he voted for union.
I voted for the Uniting Church as a 16 year old. We had discussed the matter of Union in my family. Even though our minister of the day preached about why Christian unity was desirable but this union not, I held the view that we should vote 'Yes.'
It seemed to me then and now that bringing people together was important. I had friends who were Presbyterians, as well as Methodists and Congregationalists. It made sense to me that we should be together. Indeed, it seemed a pity that we were not also joining up with my Anglican, Catholic, Baptist and Church of Christ friends in one church. Only much later did I discover the prayer of Jesus for Christian unity in John 17.
Many of the people in the Wentworthville Methodist Circuit, which became the Wentworthville Parish — Wenty Uniting — attended the inaugural celebrations at the Horden Pavilion. The place was packed. Some from Wenty sang in the choir. All of us there looked forward with great anticipation and enthusiasm to this new Church.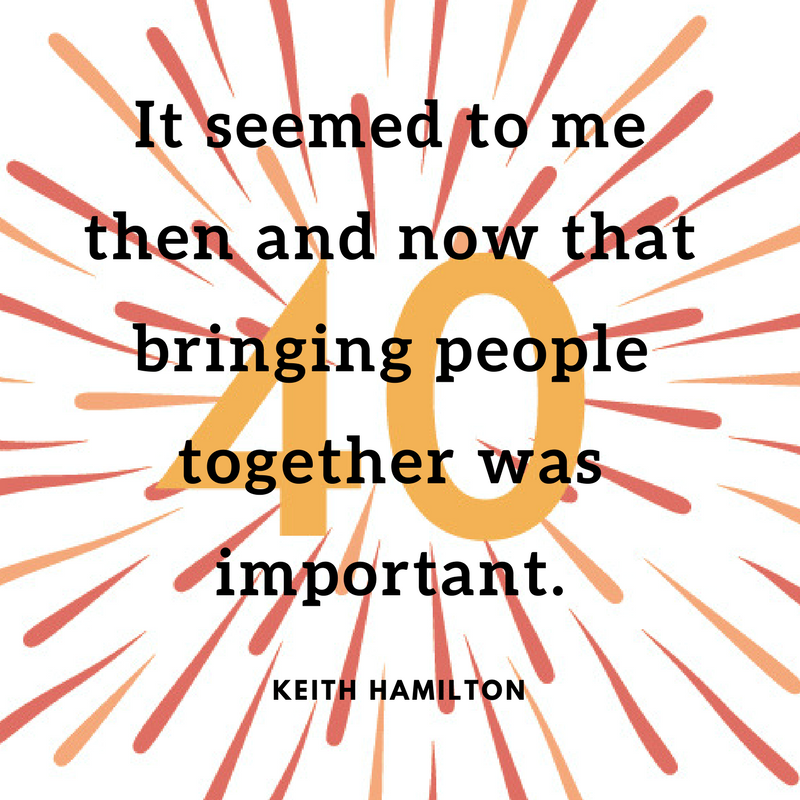 Many of us gathered again on the 10th anniversary at the Horden, still joyful though perhaps a little more realistic. The 20th anniversary was held at Newington; it was a small affair and fewer than anticipated attended. In many ways the church struggles and fights of the '80s and '90s consumed our attention, perhaps even joy. I have been saddened that many I knew from those heady early days left the Uniting Church.
Sometimes I wonder, perhaps channelling the theologian Karl Barth, if we have focussed on religion and religious practice, on brilliant collective wordsmithing proposals and resolutions at meetings, on restructures and gurus and church growth… and not enough on loving God and neighbour and giving attention to the grace of God revealed in Jesus Christ.
I don't recall a Synod celebration for the 30th, when I was a minister at Rooty Hill and St Marys, but the five 'multicultural' Congregations and groups that made up those two centres did. It meant a lot to them to be part of a national Church that was cross-culturally inclusive and valued the leadership and ministry of lay people.
For the 40th anniversary, Parramatta Mission will hold special studies on the UCA and special celebratory services. Forty years after those opening celebrations, I am glad I voted for church union, and pleased to be making a contribution to it today.
Keith Hamilton is Senior Minister and Group CEO of Parramatta Mission