When you think about the scope of talent in the Christian music scene it is hard to go past American contemporary singer and songwriter Kari Jobe.
For the last 15 years through leading worship and three albums Kari has worked to spread the message of God's hope.
Off the back of her acclaimed 2014 album Majestic that won the GMA Dove Award for Praise and Worship, Kari released her fourth studio album The Garden, earlier this year.
The Garden is a testament to how faith heals the soul as the compilation of this album came at a time of both joy and sorrow.  With growth in her personal life, Kari became a wife and first time mother. In the midst of this, her sister tragically lost her baby daughter (James Ivy) at 7 ½ months pregnant.  Heartbreak and grief gripped the family.
"I believe and trust in God to always make something good come out of a difficult situation, and I knew He'd show me something and do something beautiful out of this hardship," said Kari.
This album concept was cemented after Kari watched her own garden in her new home bloom with ivy laced overhead reminding her of her late niece's namesake. This was the beauty Kari was searching for as she wrote each song.
"I was processing a lot and praying through a lot and you can hear that in some of the songs."
"But as the Lord was moving and healing my soul you can start to hear that as well in the songs," said Kari.
This therapeutic process meant talking about the pain of loss with people in ministry which led to hearing about grief in other people's lives. It was this interaction that Kari knew that she had to continue writing in this space.
"…I knew it would help so many people – to let God speak and heal their deep things as well," said Kari.
'Speak to me' is one song in particular on the album that Kari said she feels a powerful sense every night she sings it on tour.
"I love that that it's helping create space to let Him speak to them and learn to wait on His voice."
"I have walked through lots of different things in my life that I've experienced God meeting me there and helping me forgive and heal," said Kari.
Experiencing God through music has been a constant for Kari ever since she was a teenager.
"When we worship and declare truth over our lives and hearts that it does something to shift the atmosphere around us and give a greater sense of God being at work in our lives," said Kari.
In today's climate where there can be a societal push to divide people, Kari said that what it meant to be Christian today has in ways been skewed. Rather it's about getting back to the basics and being a follower of Jesus Christ who gives, 'hope, healing, wholeness and purpose'.
"He's the best thing that's ever happened in my life—I can't imagine walking through life not knowing Him and having His hope," said Kari.
On her advice for young Christians who feel that they are not able to express their faith Kari said it all starts with love.
"That's my advice—fall in love with the things of God, His presence, His peace, His goodness—then you won't be able to help yourself with how you embrace and proclaim your faith—it will just come out in everything you do! Just like being in love!" said Kari.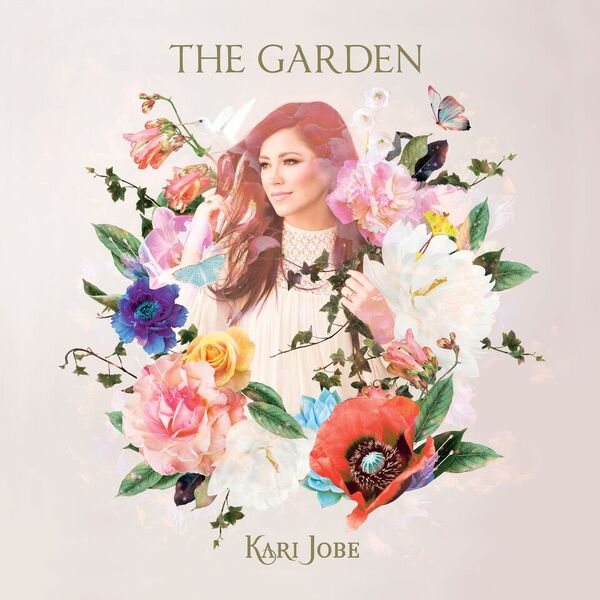 The Garden is out now and available on ITunes.
Melissa Stewart