1. A Christmas Story (1983)
This cult classic is about a child who is obsessed with his choice of gift: A Red Ryder Carbine-Action Two-Hundred-Shot Range Model Air Rifle. The provider of many classic moments, including what might be the worst Christmas gift ever given in the giant bunny outfit Ralph receives from his aunt. Originally unappreciated on release, the film has gone on to top a number of 'Best of' lists, including IGN's Best Holiday Movie list.
Unlike the other films on this list, A Christmas Story does not have any particular Christmas or moral message to impart, but makes for entertaining family viewing.
A Christmas Story is currently streaming on Stan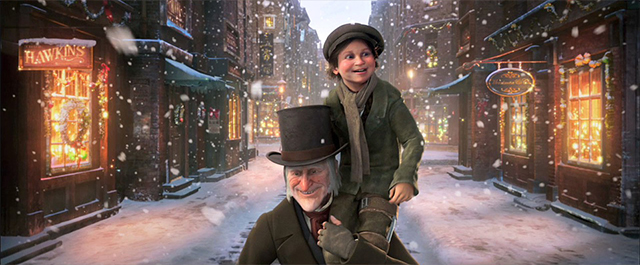 2. A Christmas Carol (2009)
There are several favoured versions of Charles Dickens' favoured Christmas book. The creation of this book is itself the subject of a new film, The Man Who Invented Christmas.
One of the memorable recent instalments is the 2009 Disney version, which features Jim Carrey mo-capped as Ebenezer Scrooge. As well as being visually arresting, the film manages to be relatively faithful to the source material, with its timeless message about the meaning of Christmas.
A Christmas Carol is available on DVD/Blu Ray and on iTunes.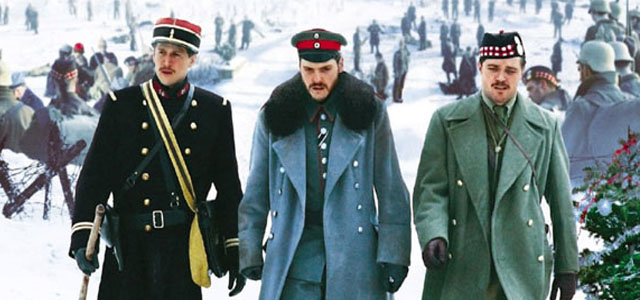 3. Joyeux Noël (2005)
Debuting at the 2005 Cannes film festival, Joyeux Noël is set during the 1914 Ceasefire, a time when French, German, and British troops fighting on the Western Front met to celebrate Christmas.
As well as retelling a famous Christmas story, Joyeux Noël is a visually arresting film with an anti-war message that provides much food for thought.
Famed film critic Roger Ebert praised Joyeux Noël upon its release. He wrote:
"Its sentimentality is muted by the thought that this moment of peace actually did take place, among men who were punished for it, and who mostly died soon enough afterward. But on one Christmas, they were able to express what has been called, perhaps too optimistically, the brotherhood of man."
Joyeux Noël is available now on DVD/Blu Ray, iTunes, and on Amazon Prime Video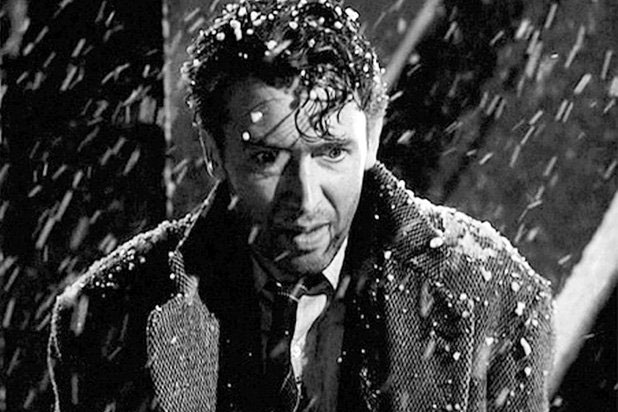 4. It's A Wonderful Life (1946)
Frank Capra's 1946 classic stars James Stewart as a man down on his luck on Christmas Eve. Wishing he was never born, George Bailey is visited by his guardian angel, who gives him the opportunity to see what life would be like without him.
Released over 70 years ago, It's A Wonderful Life remains as relevant as ever. As film critic Alonso Duralde observes, "Classic film's villain is a real estate mogul who sticks his name on everything. Imagine that."
There are certainly aspects of It's A Wonderful Life's theology that are lacking (a scene featuring the Lord's Prayer was edited out of the script so as to not appear too religious) but the film's overall, life-affirming message makes it worth looking past this.
It's A Wonderful Life streams on Netflix from 8 December 2017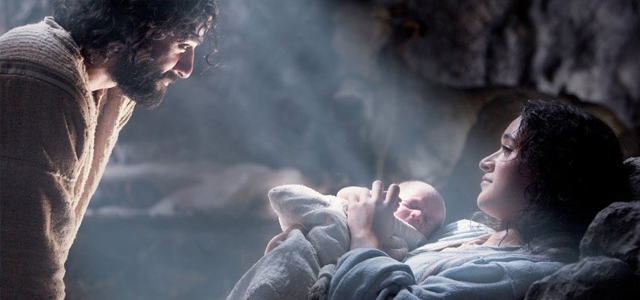 5. The Nativity Story (2006)
Catherine Hardwicke's film about the the birth of Jesus is notable for it's excellent performances from Keisha Castle-Hughes (Whale Rider) as Mary and Oscar Isaac (Star Wars: The Force Awakens) as Jospeh as they grapple with the impending birth of our Saviour. Isaac's performance as the gracious Joseph, whose willing and faithful acceptance of Mary's news when all around her were shocked, gives a great insight into the gospel story we know so well. Granted some of the film is speculation, but the angst and anticipation gives the film the emotional impact it needs to get the point across. The diversity of the cast also helps make the film feel more authentic than most Biblical films.
The Nativity Story is available on DVD and Blu-Ray and to rent or buy on iTunes now
What's your favourite Christmas film?
Readers may have some other suggestions of their favourite go-to Christmas films — feel free to comment below with suggestions.
For those wanting more, Russell Matthews has compiled a Christmas Advent Film list, with one film for every day of Advent.
Jonathan Foye is Insights' Editor