What began as a daily invitation from the Brothers of the Society of St. John the Evangelist (SSJE) in 2014 to worship and pray with others around the globe at Advent has formed a global digital community.
The inspiration for AdventWord came from the original concept of teaching meditative practices to a new generation and bringing spirituality to the world of digital media. This practice is more important than ever in an information-cluttered world.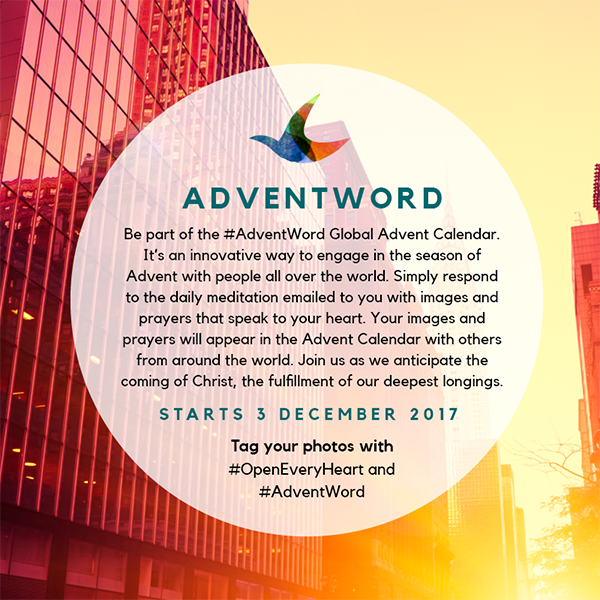 What is unique about AdventWord is that it attempts to reflect a liturgical call and response on an open platform in a way that is immediate, creative and faith-building.
Since its inception, AdventWord has grown to encompass many different languages, cultures, and countries around the world.
Brothers of SSJE always saw the AdventWord initiative as a gift to the world, freely given.
Participants can use AdventWord in different ways. Some use it as a more forward-looking prompt, taking the word of the day and using it to be on the lookout for God in their daily life. Others use it more as a reflection, looking back through their year to where they saw evidence of God.
However participants use it, it's a powerful tool for reflecting on gratitude, considering everything learned over the year and where God has been present in our lives. It is also way of focusing on the anticipation and contemplation of Advent.
Do you want to be part of this global phenomenon?
AdventWord begins on 3 December marking the beginning of Advent. We invite individuals to be part of AdventWord this year and join with us in the expectant celebration of Christ's birth.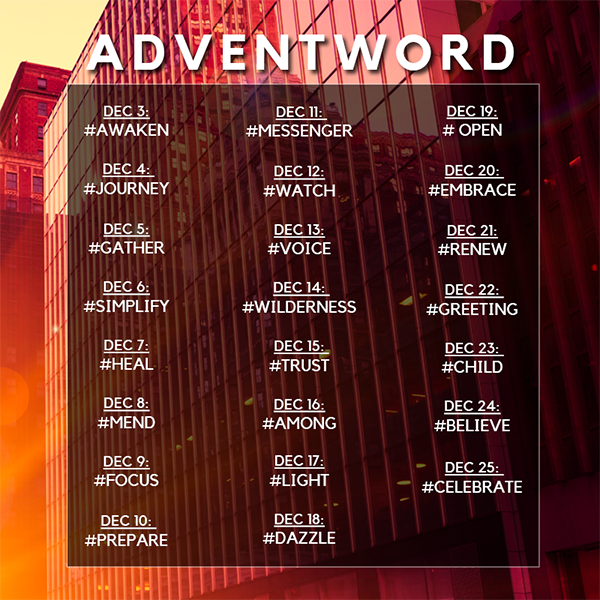 Download the handy #AdventWord list on this page to your phone or tablet, sign up at AdventWord.org to receive daily inspiration and prayers. You can even take the tutorial to discover how you can be involved in this global phenomenon.
Alternatively, you can simply share your #AdventWord of the day on your Facebook or Instagram feeds. These posts will also be visible at AdventWord.org.